Language Plus One provides career support services for foreign jobseekers in Japan. Employment counselors holding Japanese Language Teacher Certificates will teach you Japanese language skills necessary for your job and further career advancement and will assist you in your search for a job that utilizes your strengths.  
Service
Japanese Lessons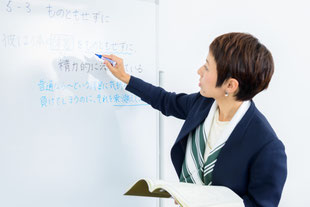 To work in Japan, smooth communication is important. We can guide you from conversational to business Japanese according to your level. 
We offer exam preparation courses for the Business Japanese Proficiency Test (BJT) and the Japanese Language Proficiency Test (JLPT).
Job Interview Coaching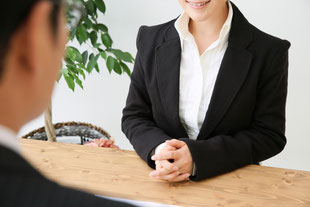 Acquire the necessary skills for finding or changing jobs in Japan, from how to collect information to creating resumes and practicing interviews. We provide thorough coaching until you get results. 
Counseling, advice on choosing the right career / career strengths, resume / CV writing, interviews, interview etiquette, information retrieval methods etc.
Corporate Career Consulting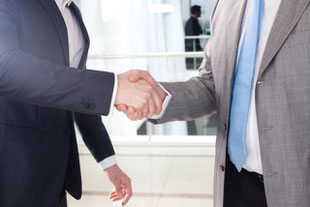 We advise companies who are considering taking on foreign employees or those who have already hired foreign employees on the hiring process and post-recruitment support. 
We offer in-house Japanese language training and career counseling (English available) for foreign employees.
This service is intended for foreigners who live in Japan and want to find or continue working in Japan.

Our primary focus is on coaching clients, helping them with the necessary knowledge and mental preparation for working in Japan.

We don't provide employment placement.
System & Cost
Employment Support Package Plan (8 sessions)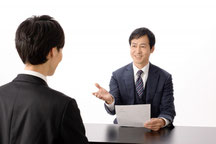 This course is designed for those who are seeking employment in Japan. This course comprehensively covers the information and knowledge necessary to find a job in Japan, including how to search for job information, interview practice, resume writing, and preparation for the Japanese Language Proficiency Test.
| | | |
| --- | --- | --- |
|  Working Adult&Student | 48,000 JPY |   |
| 80min/ session | Total 8 sessions |   |
【Model Plan】
Initial free counseling

Company analysis, self-analysis (1 session)

Resume writing (3 sessions)

Interview practice (3 sessions)

Mock interview(1 session)
*Content will vary depending on the individual. Curriculum will be decided after free counseling.
*If you get a job during the program, you can move on to Japanese language study.
*If you wish to continue after 8 sessions, you can add more sessions for 6,000 yen per session.
JLPT and BJT training courses (for individuals and small groups)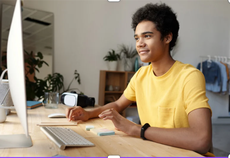 Intensive training course for individuals interested in taking the JLPT held in July and December or the BJT, held monthly. Experienced instructors will coach you to success.
Working 

Adult&Student

24,000 JPY
 

80min

(4lessons)

*coaching session

included

60min

(6lessons)

40min

(8lessons) 
The amount is fixed and you can choose the time and frequency.
We will consider your weak and strong areas, select textbooks, and create a curriculum that suits you best.
*If you choose 80 minutes, the first 20 minutes of the class is a "study coaching" session. The first 20 minutes of the class is a "study coaching" session. This service provides full support on the path to achieving your goals, including goal setting, study plans, and advice on study tools. A certified learning advisor will be available for consultation. If you have problems such as "low motivation" or "don't know the way to study," please choose the 80-minute course. Time and frequency can be changed later.
Customized career counseling / Customized Japanese language study program / Study coaching (for individuals)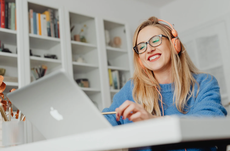 We customize our classes to meet your objectives.
| | |
| --- | --- |
|   Working Adult&Student | 24,000 JPY |
| 80min (4session) |  60min (6session) |
【Career Consultation】
Those who are seeking employment in Japan but do not know where to start.

Those who want to consult with us about career development within the company (including obtaining qualifications)
   Please consult with us here first. Individual counseling is the main focus. We will give you    personalized and appropriate advice while listening to the job you want to get.
The frequency can be set freely, such as once or twice a month. 
【Learning Coaching】
We provide full support on the way to achieving your goals, including goal setting, study plans, and provision of information on study tools.

We do not basically offer Japanese language classes, but we can arrange for you if you wish.

A certified foreign language learning advisor will provide assistance.

The frequency of lessons can be set freely, such as once or twice a month.
【Customized Japanese Language Study】
Business Japanese conversation, business e-mail, business manners, and other work-related Japanese

Japanese as a hobby, such as news, novels, daily conversation, etc.

We will create a curriculum according to the content. 
In-house Business Japanese Course (for companies)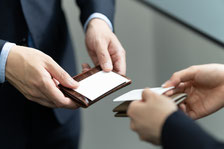 Our course ensures your foreign employees will improve their Japanese language and communication skills.
| | | |
| --- | --- | --- |
| 50min/ session | 1-4 persons | 6,000 JPY/session |
|   | 5-8 persons | 7,000 JPY/session |
This program is designed for companies to improve the business communication skills of their foreign employees. We will create the most appropriate curriculum for your business, including JLPT preparation, business Japanese, business e-mail writing, business manners, etc., according to the nature of your business and your needs. We offer free meetings and proposals, so please feel free to contact us. Basically, we offer online training, but face-to-face training is also possible depending on the location and content of the program, so please consult with us. 
【Proposal example】
Level placement test

JLPT preparation course (N3 to N1)

Business manner classes

Cross-cultural communication workshops

Learning of work terminology
Frequency and time are negotiable.
Flow

Plans explained.
Confirmation of consultation details.
Adjustment of course schedule.
Answering of any questions.

We will send you the course information and application form by e-mail. After checking the contents, please sign the application form and return it (e-mail is OK).

We will contact you once the completion of the application process has been confirmed. Then, please transfer the fees.

Lessons will be conducted using the Zoom online meeting application.
All courses include the following additional benefits.
Counseling
We will take the time to listen to your concerns and come up with solutions.

Coaching
Together, we'll consider your options and set goals.
Consultation
Take concrete action toward your goals.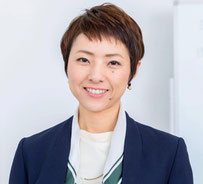 You can count on us to stick with you and support you until you achieve results!
We can find the perfect instructor for you, as the need arises.

If requested, we can talk about holding face-to-face interviews. (Interview locations are limited)

English is also available.