Language Plus One provides career support services for foreign jobseekers in Japan. Employment counselors holding Japanese Language Teacher Certificates will teach you Japanese language skills necessary for your job and further career advancement and will assist you in your search for a job that utilizes your strengths.  
Specializing in Foreign Residents Who Want to Work in Japan
Find a job that utilizes your strengths
Resume / CV advice
Thoroughly practice for interviews
In-house career advancement consulting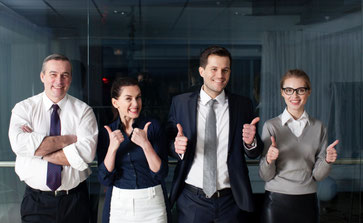 Simultaneously Study Japanese and Consult About Your Career
Support for the Japanese-Language Proficiency Test (JLPT) and Business Japanese Proficiency Test (BJT)
Practical Lessons that will help make working in Japan enjoyable (business Japanese, honorific language, e-mail, presentations etc.)
Our teachers speak English, too!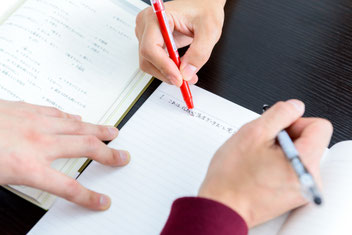 Emphasis on Counseling. Full Support Until You Achieve Results
Safe and secure individual counseling
Support for your goals until you get results
Our extensive consulting service provides the best support according to your circumstances.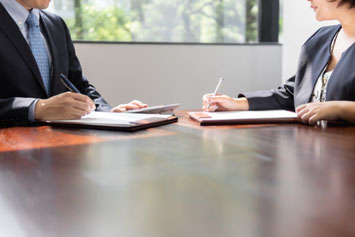 Online Lessons
You Can Join from Home
Interviews can be done online
Late night lessons available (from 9pm)
Face-to-Face interviews available as needed.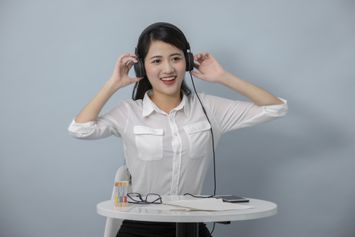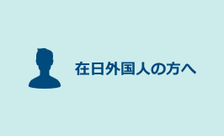 For foreigners in Japan
Want to Find a Job That Utilizes Their Knowledge and Experience.

Want to Study Japanese and Work in Japan.

Are Already Working but Want to Communicate Better in Japanese.

Want to Advance Their Career at Their Current Company.
We can help you!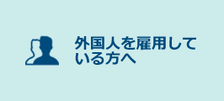 For those who employ foreign nationals
Want to Hire Talented People

Plan to Hire a Foreigner for the First Time and Have Some Concerns

Are Experiencing Trouble Communicating with Their Employees

Want to Accurately Convey Company Policy to Their Employees
If you are such an employer, feel free to contact us.
The Goal of Language Plus One
Language Plus One aims to help foreigners utilize their strengths and live life staying true to themselves. Employment counselors holding Japanese Language Teacher Certificates focus on supporting Japanese language development and employment / career changes. We'll provide suggestions and support using a comprehensive approach, including community participation, advancement of existing skills, acquisition of qualifications, career advancement, start-up companies etc., as well as references to other organizations.
We named our business "Language Plus One" because we help you build on your language (Japanese) skills and bring out your true self.
◇ Those who had a long career in their home country, but stopped working and came to Japan.
◇ Those who want to further improve their Japanese skills and find a meaningful job in Japan.
◇ Those who have consulted various companies but feel they haven't been able to convey their feelings well.
◇ Those who have given up on their dream job because of their Japanese ability.
 We would love for you to come and consult with us.
 While there are plenty of employment placement services, few are willing to provide face-to-face individual support with a view to utilizing personal character strengths. We will continue to strive to make our company a place where foreigners feel free and secure to consult with us.   
Click to Learn More About Language Plus One's Services    
Director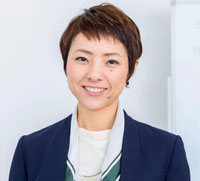 Kumi TANAKA
Representative / Japanese Instructor / Consultant
[Background]
Born in Tokyo in 1975. Had an interest in becoming a language teacher since High School. Went on to obtain an English teacher license after taking a teacher training course at university. Later completed a Master's Program (linguistics) at Newcastle University in England. Studied second language acquisition theory.
Obtained Japanese language teacher certification while working as an English teacher. After 3 years of working as a volunteer Japanese teacher, has been working as a Japanese teacher since 2005. Spent a year and a half in Korea, then became a full-time lecturer at a Japanese language school for international students for six years. Was responsible for overseas sales in seven Asian countries, such as Vietnam and Nepal, for one year at the same Japanese language school. Held study abroad information sessions at local Japanese educational institutions. Was also involved with the status of residence application procedure for international students.
Started working as a freelancer from 2013. Provided guidance regarding Business Japanese, the Japanese-Language Proficiency Test and interviews, primarily for business people and consumers. After learning that many foreigners study Japanese with the aim of working or advancing their career in Japan, began to feel a strong need for Japanese teachers who specialize as employment counselors.
In 2018, obtained a national license as an employment counselor. In 2019, started Language Plus One to support foreign jobseekers and Japanese language learners living in Japan. In addition to domestic and international Japanese language support, in-house Japanese language training and jobseeker support, employment support seminars are also held for foreigners in collaboration with other industries.
[Achievements & Activities]
・Hosting Vietnamese language courses (2017-)
・TP charting workshops for Japanese language teachers (2018, 2019)
・Hosting online café for job consultation for foreigners (2019-)
・Hosting JLPT training courses (2019-present)
・Co-host seminars on "Labor Law" for foreigners (2019, 2020)
・Japanese language training for companies (IT, energy, and many others) (2020-)
・JLPT half mock exam (6 times from 2020, over 100 participants in total)
・Organizing training sessions on "English counseling" for career consultants (2021)
・Participation in the "Pattern Language for Creating Communities for Collaboration with Foreign Residents" project, a joint project between the Tokyo Metropolitan Government and universities (2021 - 2022)
・Online seminar on "How to work as a Japanese language teacher" at Tokai University (2021)
・Online seminar on "Job Hunting Course for Foreigners" organized by Emploi Japon (2022)
・Completed the course "Learning Advisor" at Kanda University of International Studies and obtained certification (2022).
・Participate as a guest speaker in the workshop "Thinking about the expertise and career of a 'Japanese language teacher'" at the Graduate School of Japanese Language Education, Waseda University (2022).
・Guest speaker at a seminar on "Work Styles and Diversity of Japanese Language Teachers" at Wayo women's University (2022).
In addition, she has taught numerous online courses in Japan and abroad, and has achieved a great deal in terms of employment and exam preparation.
Click to Learn More About Language Plus One's Services