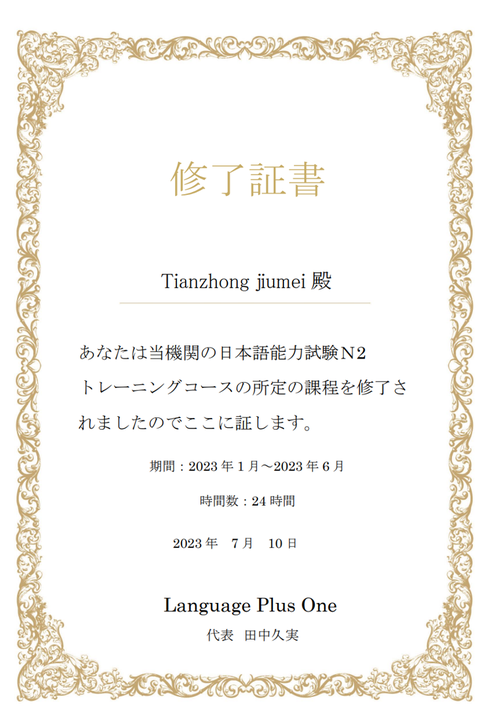 Upon completion of the JLPT Preparation Course starting in January 2023, a "Certificate of Completion" will be issued.
The JLPT takes approximately two months from the time of taking the test until the results are announced. When you are applying for a job, you have nothing to prove your Japanese language ability.
Although the certificate we issue is not official, you can use it as one of the documents to prove that you have taken the test at this level and that you have received training from a qualified teacher before taking the test.
The requirement for issuance of a certificate of completion is that you have attended at least 20 hours, of the total 24 hours of the course. Even if you join the course in the middle of the training, we can issue the certificate if you have attended for more than 20 hours. Individual counseling hours are not included in the attendance hours.