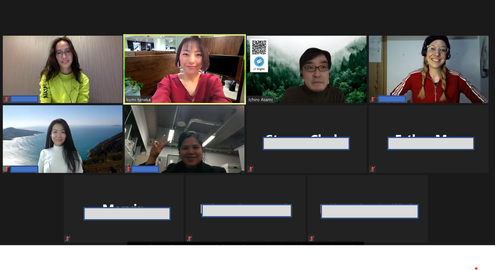 【 Report on the end of the "Basic rights and duties when working in Japan" seminar】
Yesterday, we held a seminar on how to work for foreigners. The seminar was diverse and lively, with participants from more than 10 different countries, both domestic and international.
There were a variety of questions. What kind of permission do I need to get to do a side job? How do I pay taxes in that case? What will happen to my status of residence if I work in a remote area for a long period of time? What will happen to foreign employment in the future due to Corona?
As the ways of working become more diversified, the confusion of working foreigners seem to be deepening. In order not to be left behind by these changes, I felt that opportunities to convey information to foreigners are becoming more and more necessary.
I was impressed by Mr. Asami's words, "If you don't raise your voice, neither the government nor companies will move. However, if we raise your voices, they will surely support you in some way. In order to do so, first of all, workers themselves need to know the current situation. Then, they need to make use of what they have and figure out for themselves where there is room for improvement.
I hope this seminar will give a chance to think about these things.
【外国人のための働き方セミナー終了報告とお礼】
昨日、外国人のための働き方セミナーを開催しました。国内外から10か国以上の参加があり、多彩で活気のある会となりました。
質問も多岐にわたりました。副業するにはどのような許可が必要か?その場合の税金の支払いは?リモートワークが長く続く場合在留資格はどうなるのか?コロナの影響でこれから外国人の就職はどうなるのか?
働き方が多様になるに従い、働く外国人の混乱もより深まっていると感じます。このような変化に、外国人が取り残されることがないよう、外国人向けにしっかり情報を伝える機会は今後ますます必要になっていくと感じました。
淺海先生の言葉で印象的だったのが「国も会社も、自分がたちが声を上げなければ動いてくれない。でもしっかり声を上げれば必ず何らかの形で支援をしてくれるはず」です。そのためにはまず働く人自身が現状を知ること。そして利用できるものは利用し、さらにどこに改善の余地があるのかを自分で考えることだと思います。
このセミナーがそのようなことを考えるきっかけになれば幸いです。